Mukavaa sunnuntaita vaan kaikille pitkästä aikaa:)) Tässä vaihteeksi pikainen postaus ja jokin aika sitten tehty kortti...jäänyt postaamatta:)) Paperit Pion DEsignin Vintage Garden kokoelmasta kuten myös teksti.
Nykyään askartelu on jäänyt niin paljon vähemmälle, onneksi kuitenkin väliaikaisesti:)) Meillä on viikon päästä esikoisen ylioppilasjuhlat ja siitä viikon päästä toisen tyttären konfirmaatio, joten tekemistä riittää vaikka itse emme teekään kaikkea:))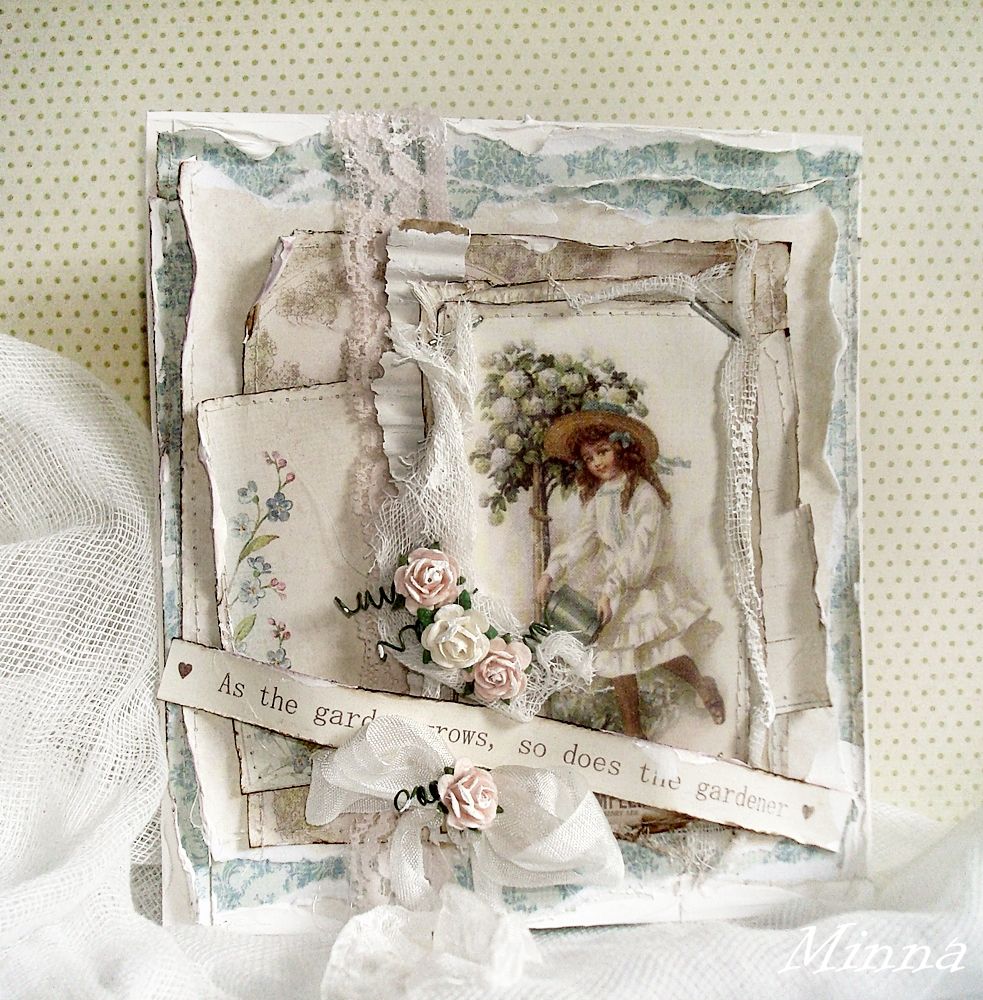 Hello to all! Here is my card I made using Pion Design Vintage Garden papers.
Nowadyas I don`t have made cards because I have so much to do...Our oldest daughter graduated from high school so we have a graduation next Saturday and right after that next Sunday, our other daughter`s confirmation:)) But after these I will start crafting again,lol!! So, I hope I have new cards for you:))
Wishing you a wonderful and sunny Sunday!